A Beautiful Gift Arrives
In the fall of 1983, I lived in a nice-sized three-bedroom home in a southwestern suburb of Denver. My father, a general residential contractor, had built many homes in the neighborhood. My then-husband and I purchased this house in 1979 while I was pregnant with my son, Kasey. It was nice to live in a house that Dad built.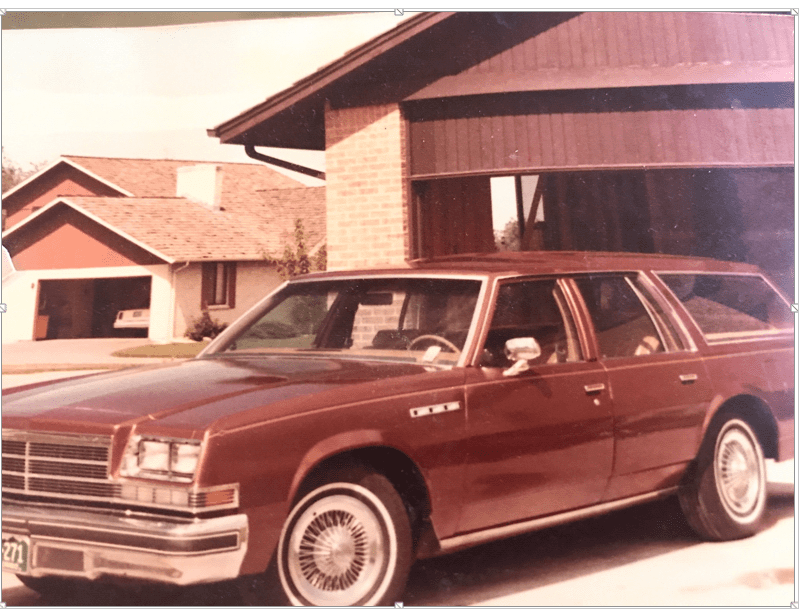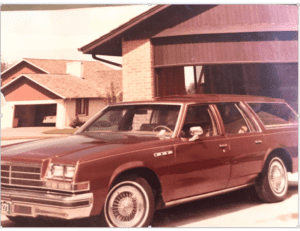 In those days, I drove a car affectionately called the "Bronze Bomber." We bought the 1978 Buick Station Wagon as a salvage car for $125. The car had front-end damage, but the engine and interior were in beautiful shape. My husband was an interior trim carpenter, and the neighbor across the street, a former helicopter pilot during the Vietnam War, now worked as an autobody guy for a large dealership.
In exchange for a remodel job at our neighbor's house, the neighbor fixed up that car like it was brand new. And, it was that Buick where Mikelle, fresh off the plane from Korea, would ride in her brother's old car seat home to her new home, neighborhood, and to a similar life like her brothers,  a child of the 1980s.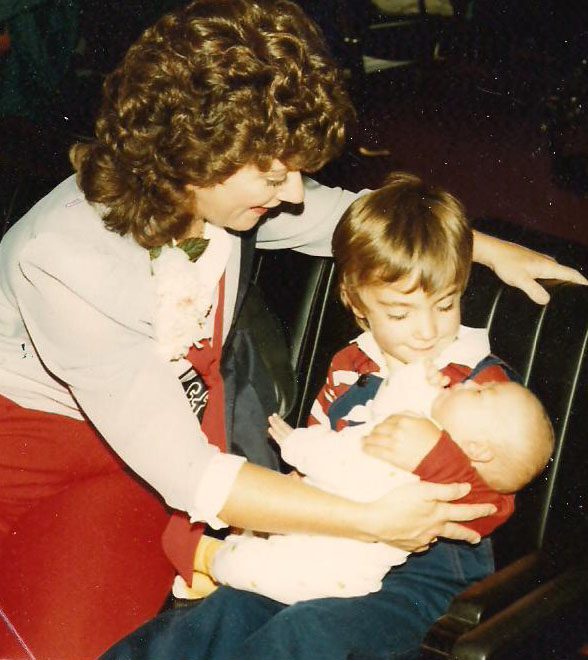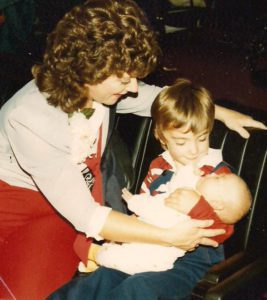 At least, that was the plan. But I knew the moment I saw Mikelle; our lives would be anything but predictable. I didn't know what fate had in store for us.
The Rocky Early Years
The early years were rough and rugged. There were days I felt I was climbing the face of Longs Peak barefoot. Fortunately, I watched my son step into his big brother "Superman" role to help his sister and me.
I had no idea what I was doing. The only direction I had was up. I had aspirations for both of my children. But, there were days when there were more questions than answers. I didn't have a clue on how to navigate our new life.
Kasey and I fell in love with Mikelle. She felt as familiar as a new child in the family feels. A loved stranger. The keeper of secret dreams. The stern teacher and the taskmaster with the most heartwarming smile. My life seemed fated to be with Mikelle and Kasey. Together, we have seen what was possible in impossible moments.
40 Years Later
Mikelle has mastered her love story, and I am happy to be a part of her journey. And, just like when we climb the rocky mountain, the sense of accomplishment at being on top of the world is profound.
This month celebrates Mikelle's fortieth birthday. She might not have made it this far had she been born a few decades earlier or stayed in her home country.
But, here she is, and she does have a mountain of accomplishments: first non-verbal student in elementary school, the first student in a wheelchair in middle school, graduated outstanding senior from high school, presented in fourteen states, spoke to Congress, the White House and the National Press Club. She has met with tech engineers from Apple and Google, to name a few. She is a homeowner, teacher, and mentor to countless professionals, friends, and young women who come to support her. Perhaps, she was the first non-verbal podcaster in the world. Her voice is heard in  Singapore, Thailand, Africa, Spain, France, Germany, Belgium, United Kingdom, not bad for an orphan who can't walk or talk without technology.
A Most Excellent Teacher
Children can change our lives, and Mikelle certainly changed mine. My most excellent teacher, Mikelle, has helped me grow in all areas of life. The accomplishments have been many, but the frustrations and learning opportunities are significant.
Throughout the years, Mikelle's deep love of her family and courage to face the unknown in her community and educational settings have been remarkable. I marvel at how she can meet someone with no faith in her abilities one day and become one of her biggest fans or a great friend in the next moment.
Mikelle lives up to her middle name, translated to Shining Beautiful, every day in every way!
Much love always to you, Mikelle.