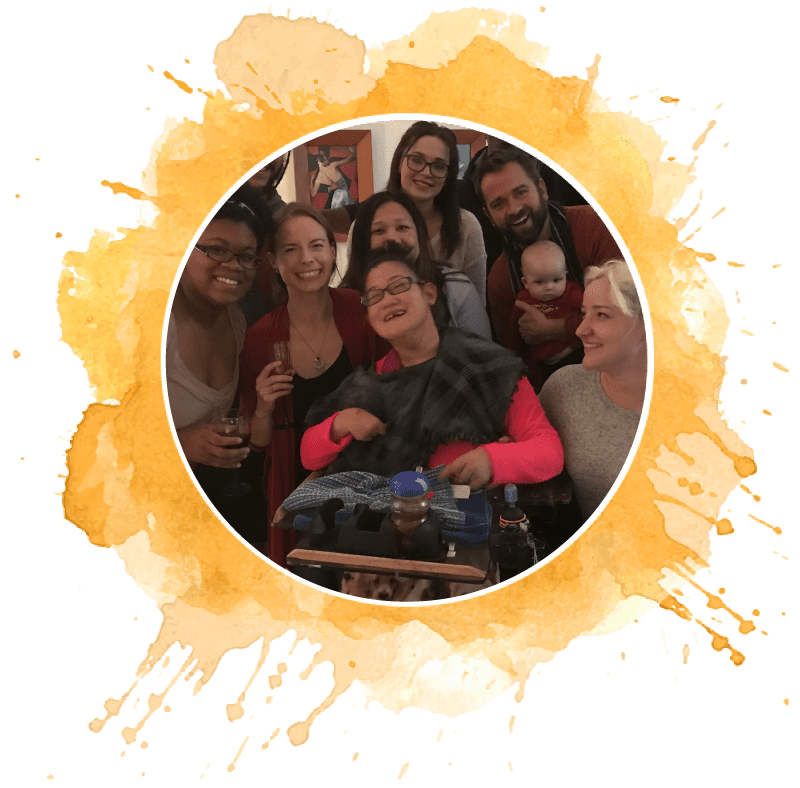 Undaunted by her disability, Mikelle pursued a regular education pioneering inclusion in the Denver Public School system graduating as an Outstanding Senior from East High School in Denver, Colorado.
Her speaking career leads her to an invitation to speak in front of Congress fighting for the rights of people like her to work and make money. Mikelle was then selected to speak at the National Press Club as an Honored Guest Reactor for the Ticket to Work Sunset Panel.
Mikelle has accomplished so much in her life as a pioneering advocate, homeowner, author, speaker and small businesswoman. With her electric smile, hearty laughter and the feel of freedom being her own boss, she demonstrates how access to technology puts meat on the bones of self-determination and inclusion.
Now Mikelle speaks to many people across the country with her mom, Katherine.