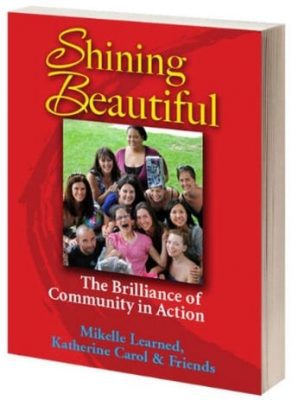 What is the book about and what will you gain from reading it?
This little anthology highlights the realm of love attained by five people who wondered if they could reach beyond their limits and change the world. Their stories center on Mikelle Learned. Orphaned in Korea at the tender age of three months, destiny took Mikelle by the hand and led her into the arms of a new family in Denver, CO. There, doctors diagnosed her with significant cerebral palsy.
Her pioneering path opened the doors for students who previously had not received an inclusive education. Being among the first students in history to fully participate in regular education, Mikelle graduated from Denver's East High School as an Outstanding Senior. Not bad for someone who can't walk or talk without technology. Perhaps, Mikelle's greatest accomplishment is in bringing a unique group of people together demonstrating Shining Beautiful and The Brilliance of Community in Action. 
The stories shared by a brother, a barista, two roommates and a mom will tickle your funny bone, inspire you to move beyond your limitations, and show you how to create a supportive community full of love. Shining Beautiful (the English translation of Mikelle's Korean name) shares tips and strategies for creating a meaningful life, no matter what life gives you.