Simple
Sometimes it is so simple—a win for a beleaguered and treasured football team and a Halloween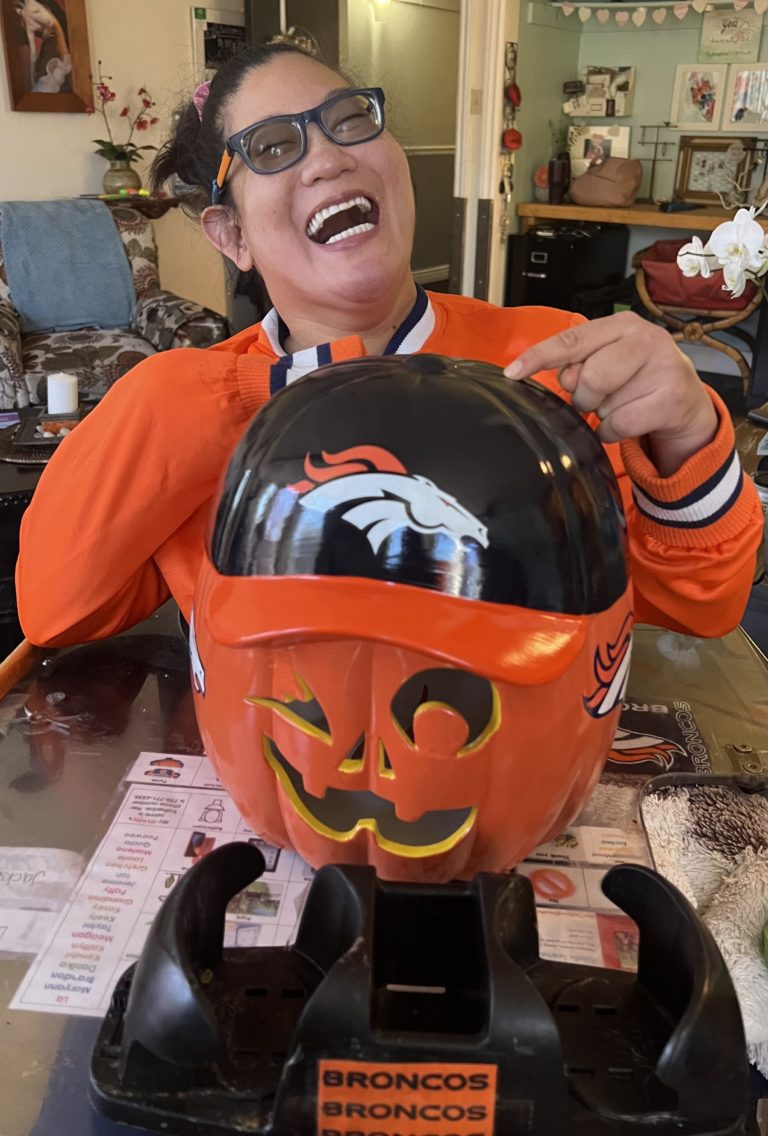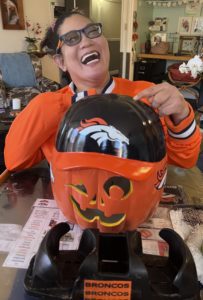 party. In these moments, we step back into traditions to reclaim our future by being present in the moment.
For Mikelle, her brother, and his family, Sunday's Bronco football team win in London renewed their hopes for a brighter future. Of course, it was just a football team win, but it captured the growth and development of a new team. We have had many new teams over the years. It is easy to expect too much too soon.
As you can see from the photos, Mikelle is an avid fan. As a result, she craftily obtained some great autographs at the Bronco training camp. So naturally, with great anticipation, our family felt the team would be Super Bowl bound as soon as their cleated shoes hit the field and newly acquired quarterback Russell Wilson threw the first ball.
However, the best-paid quarterback in the league proved a point. It takes time for a new team to come together, and we, as fans, focus on the winning past while anticipating a glorious future. Unfortunately, having played so dismally, the Broncos quickly descended from high expectations to the worst team in the National Football League.
Basics
But they won on Sunday. In part because they went back to the basics. And that is what we did this month. We focused on the basics of football games and planning a Halloween party for Mikelle's ladies and a few friends.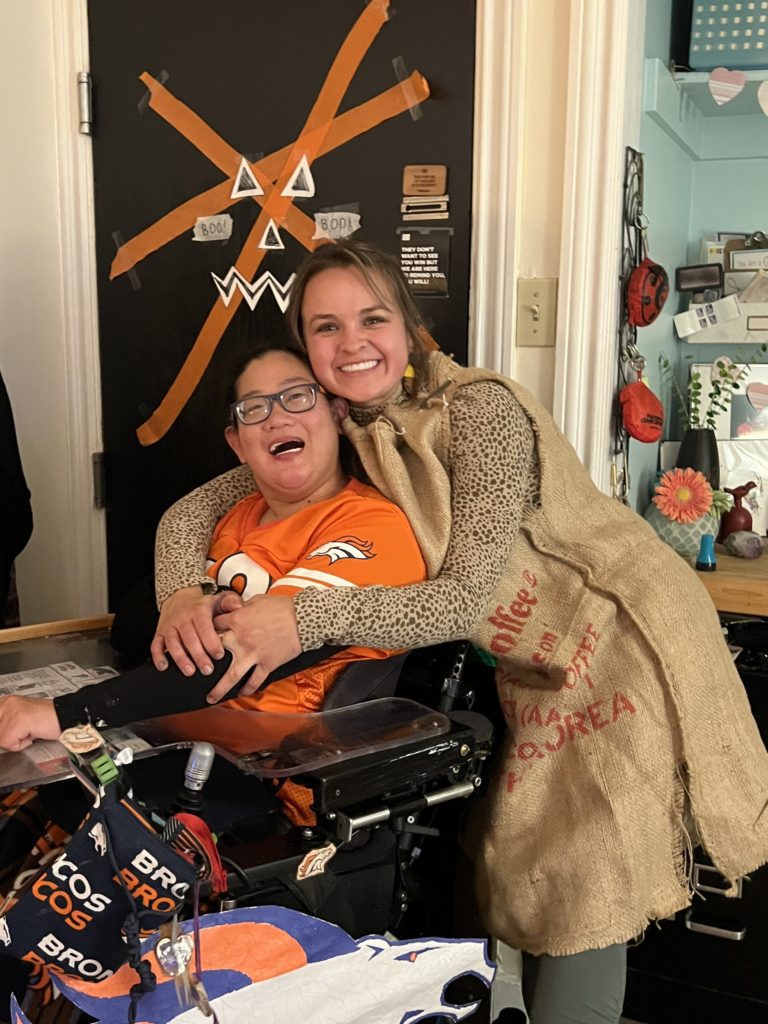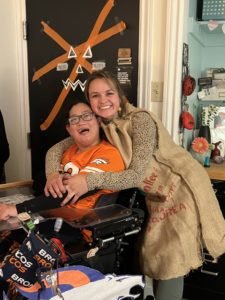 Simply focusing on these basic traditions helps us navigate this era of constant and uncertain change. So we go back to the basics; living in the present. Our sanity is essential. After all, our mission is to shine beautifully.
Mikelle and MaryAnn decided that parties are a great way to shine beautifully, and Halloween is the perfect time to party on!
Fun
While preparing for the party, Mikelle and Maryann picked up party supplies and food prep and ran into a Bronco-capped pumpkin! Of course, Mikelle knew that Bronco jack-o-lantern was coming home with her. As a bonus, customers get a free donut every time the Broncos win. What a great day!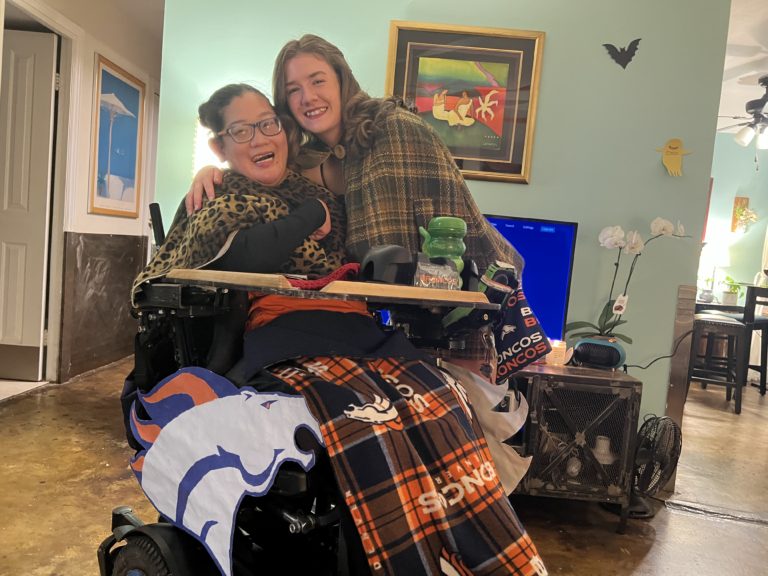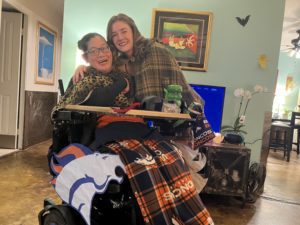 Kaitlyn made a paper mache Bronco mascot for Mikelle's wheelchair; Liz brought her back a Bronco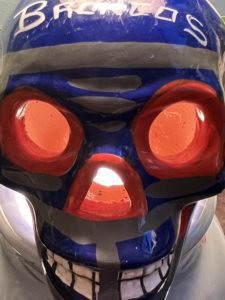 Day of the Dead skull from her trip to Mexico. We have miles of smiles here in Mile High City.
These rituals and small victories grow in importance as we approach the election. None of us know the outcome, the reaction, or the changes coming our way.
It is helpful in these times to go back to the basics of simple but fulfilling rituals and wins.