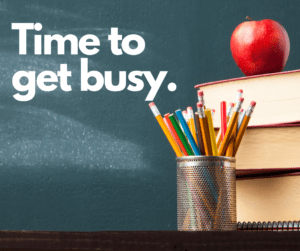 Two years ago, Mikelle and I felt pretty comfortable living in her downtown condo. We had a solid team of support for Mikelle. Her life was fascinating. She navigated her community like a celebrity. I had the freedom to support her when needed and have projects of my own and the opportunity to socialize and travel pretty much whenever I wanted.
If we needed to find a new person to fit into Mikelle's team, we posted a craigslist ad or put a flyer on the nearby college campus. Honestly, it was pretty easy to find new folks. One of the senior team members trained the new person running through a bit of the "Mikelle Bootcamp," and we hardly missed a beat.
Then the pandemic happened, and it looks to be with us for the near future, even as our community has opened up with fewer restrictions. We are still cautious and sense we will not be going back to those blissful days of goals satisfied, and life was somewhat predictable.
Several of our ladies who work on the Mikelle support team are decreasing their hours or will only be available on holidays and breaks. Craiglist no longer yields anything positive as we are competing with every hospital, assistive living center, and human service organization placing ads. We were lucky to keep our ad on the front page for a couple of hours. And, women have become very suspicious of craigslist, often worrying about their safety and the legitimacy of the posted ad. Students still are not attending classes in the manner they did before COVID, so the poster placed on a jobs board is no longer effective.
Covid changed the urge to work for many people. Rightfully, a large section of the workforce finally had the time to reevaluate what work means to them while examining the pay they often took but no longer find adequate.
The world has changed, and so must we. Mikelle and I got knocked out of our comfort zone, and like most businesses, we are reevaluating everything and looking to the future with fresh eyes.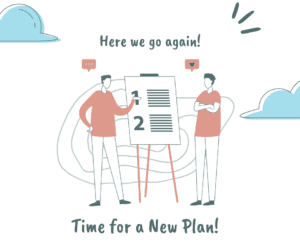 When Mikelle was looking at transitioning from school to adult life in the early days, we created a plan—much like a business plan. We circled the wagons, had a group action planning session with friends and family, set a new vision, evaluated our mission, and set forth four simple goals.
That is our plan for now. Back to the Future. I will keep you posted in next months blog.