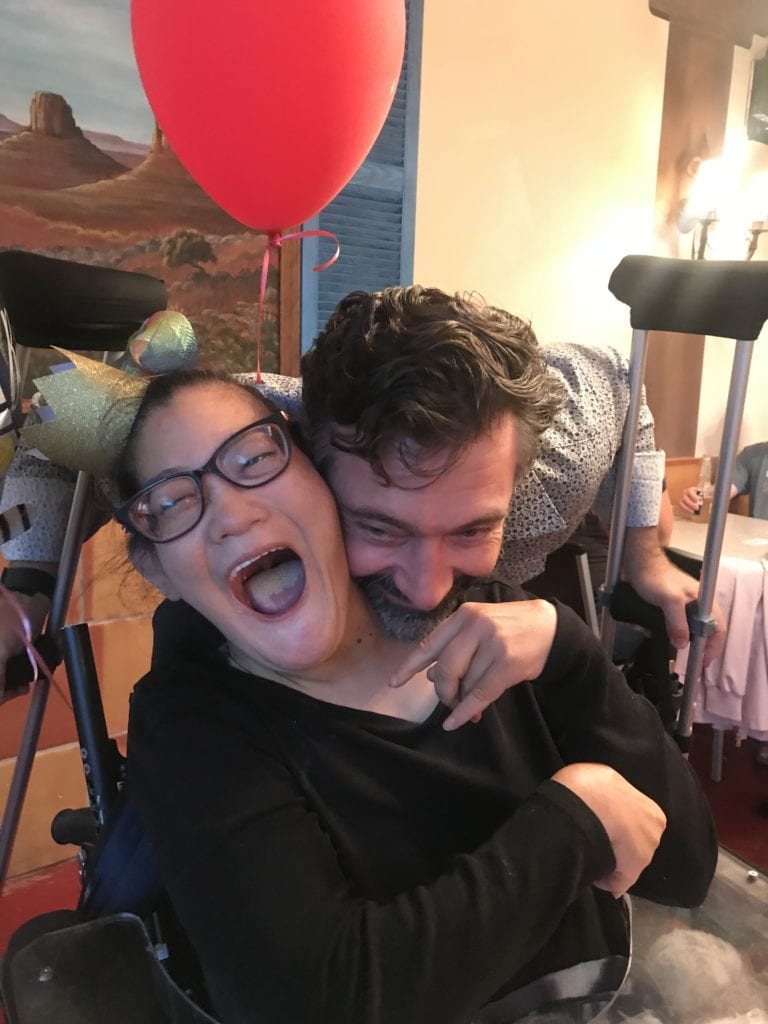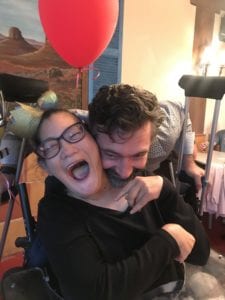 I thought this summer, Mikelle's long-standing birthday tradition of a large gathering of friends at the local park might insist on a return to normal after last summer's smaller, more intimidate party highlighting a solo from a local cellist. It was a good party, but the buoyant celebration with kids running about, dogs chasing squirrels, and small groups of old friends rotating between conversation and buckets of BBQ wings and beers mixed with howls of laughter.
I asked Mikelle about going back to her favorite park. I also mentioned her brother, Kasey, and his wife, Allison, had volunteered to have the party in their backyard. Last summer, they renovated their back porch into something you might see on HGTV with its porch swing, couch, and fire pit. Navy blue curtains and a big screen TV made it quite attractive. Besides, Kasey was still getting around on crutches from almost severing his middle toe while mowing the lawn. The park no longer had parking, so the hike for Kasey and her Grandmother looked impossible.
Scheduling her birthday party this year was a confounding challenge. All the ladies who work for Mikelle wanted to be there but finding a day to get everyone together put the celebration out two weeks from her actual birthday. As it worked out, Mikelle, Kasey. Allison, Lex, and I took Mikelle out for dinner at the Mexican restaurant where all-important family celebrations happen; Kasey and Allison's graduation party, rehearsal dinner, Mikelle's graduation party, Jack's graduation dinner, and now, Mikelle's birthday.
Kasey hobbled into the restaurant on his crutches as servers rushed around with platters of margaritas. Allison had a small box in her hand and looked like she walked out of "Instyle Magazine." Mikelle rolled in with Lex, and we followed the host to the backroom, where so much of our family history remained in those brightly colored walls. Moments from twenty years ago when Kasey and Allison were preparing for their wedding the next day. I can remember the tension between two divorced couples filling the room. Kasey's dad had remarried. Allison's folks were both single but not necessary at peace just yet. That evening went well, and so did this one.
A more intimate celebration with her brother perhaps was the best present. The pandemic has slowed down his and Allison's business, so he had more time. In addition, the foot injury stretched out the last few weeks, and for the first time in a long time, Kasey had time to relax with his sister.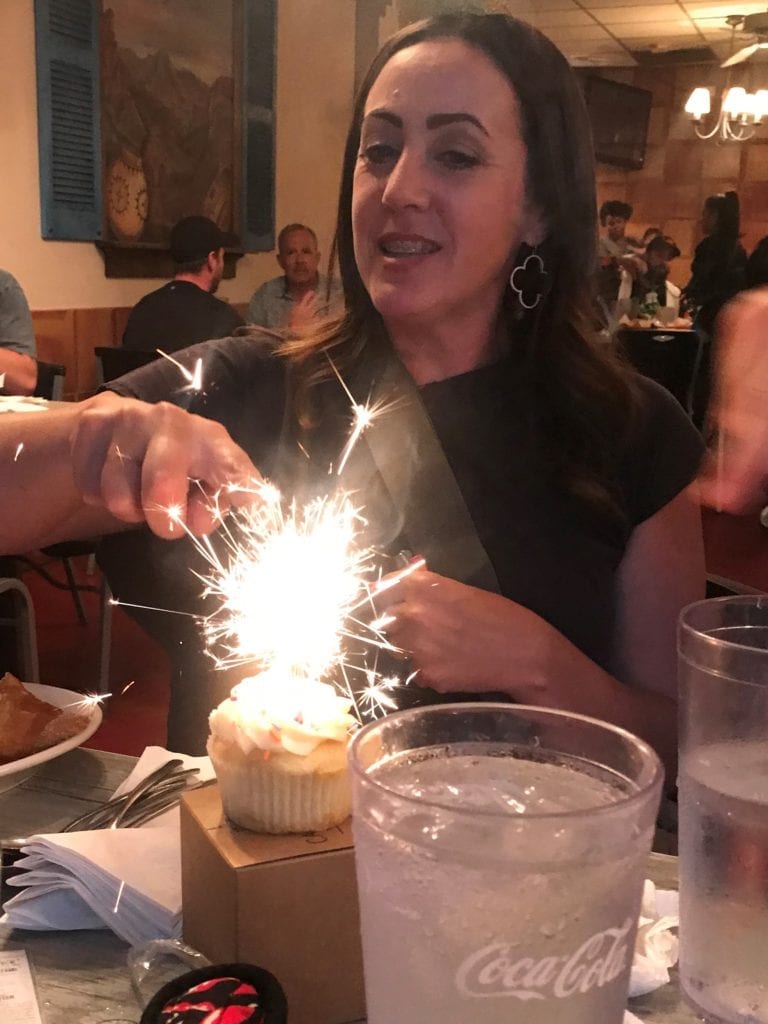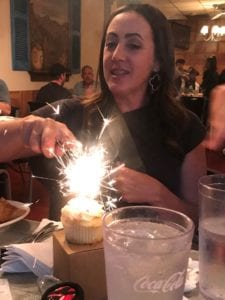 Allison brought a cupcake with a sparkler on top. We wore little golden sparkly hats on our heads, and the evening was simple, fun, and all about family.
But wait, what about her friends? Two weeks later, on a Thursday afternoon, her old buddies, Jerome, Ian, and her ladies, arrived on the back porch. At first, the conversation between people who had known each other for over 15 years stalled and stuttered like a lawnmower that hadn't been used for a few seasons. However, this group typically came together quickly. I think it was the fact that we had not been to many gatherings since COVID, and we needed some lubrication. As a result, our conversation engine was a little low. Fortunately, Allison provided wine and charcuterie boards for refreshments which brought everyone back together.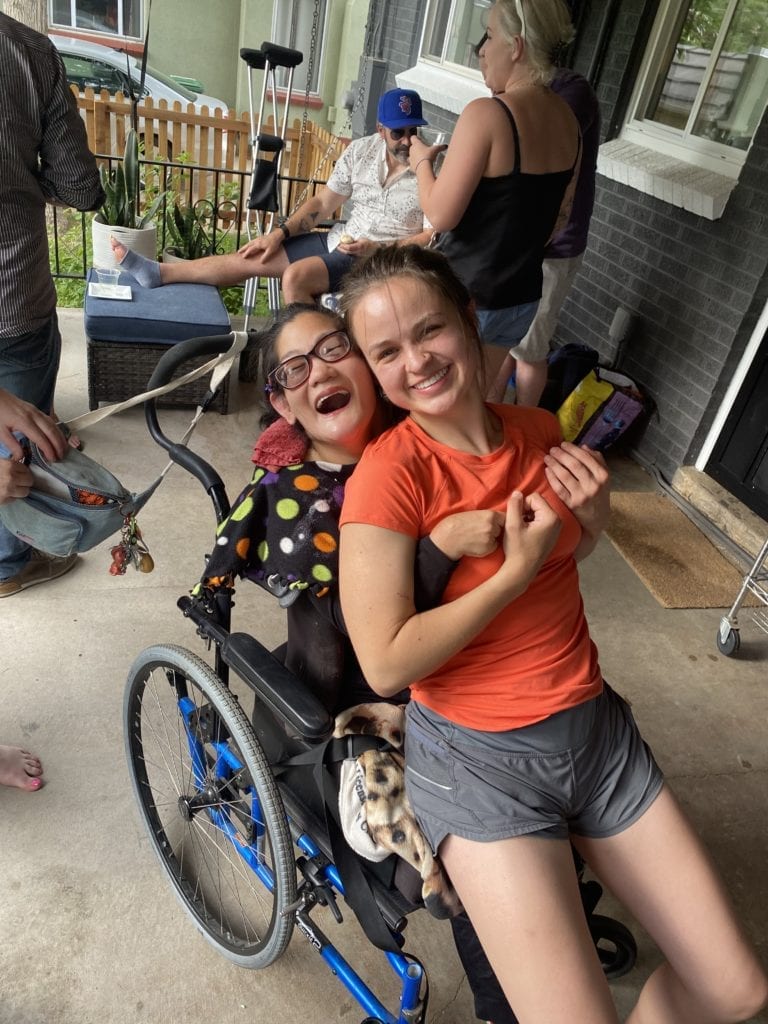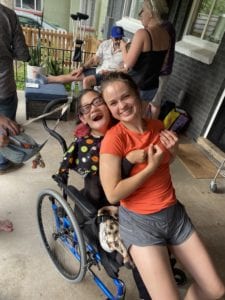 I swear Mikelle's celebrations are the rituals that make her community work both for her and her friends. We need each other now more than ever.