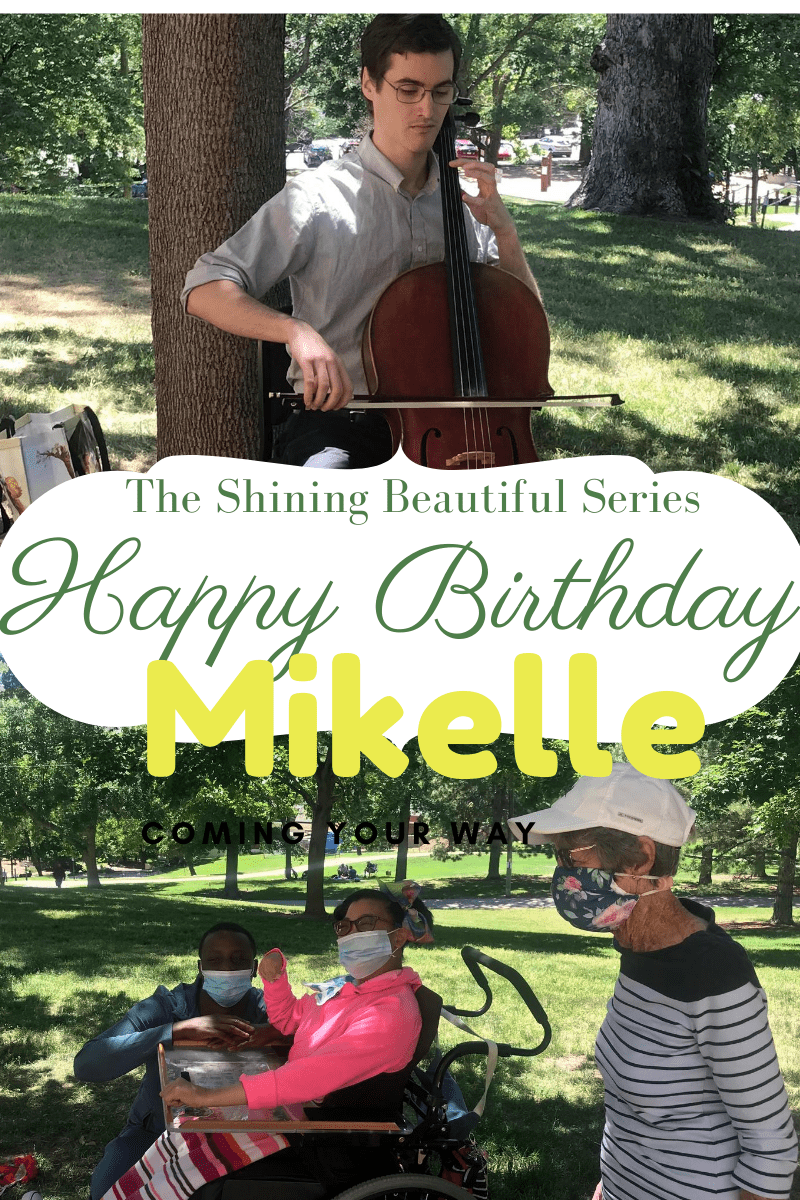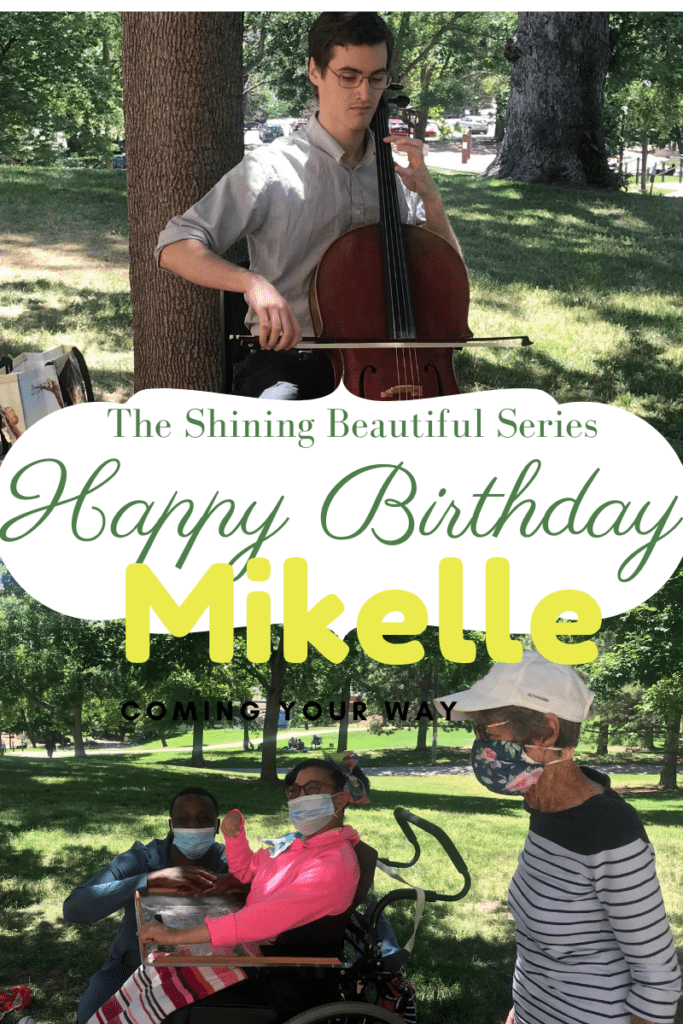 Typically, each year we celebrate Mikelle's birthday at Cheeseman Park. We have been doing this for so long I actually can't think of the last time we didn't celebrate there. We celebrated her 29th birthday when the temperature roared by 105 degrees. We celebrated in down coats and gloves with rain drizzles in 59 degrees and strong wind. For Mikelle, the show must go on. Period.
Then, here comes COVID changing even the most determined efforts to celebrate in our familiar tradition. Still, the party must go on. But where? And, can it be done safely and meet Mikelle's very high standards.
For thirty-seven years, I have been Mikelle's coordinator. This year had me stumped. While on a long walk in the neighborhood, I stumbled onto a flier taped to a street light. Want a private concert? Will play for you in front of your house. A young cellist was willing to give a private concert and a new birthday celebration idea gleamed like a light bulb over my head.
Two blocks west of our place is a small park with a beautiful mansion on the hill known as Governor's Park. What if we had the party here? There would be fewer people than at Cheesman Park. There was parking for Grandma and all others. I could hire the cellist to entertain guests. It could be a garden party!
It was a smaller guest list than usual as some decided to stay home out of fear their young children couldn't maintain social distancing and keep their masks on. The meal was more like a tea party with small appetizers and desserts. The essential element was Mikelle, and her community came together in celebration, and the tradition while a little altered hit all the highlights of past celebrations.
Sometimes change fosters creativity.