Creating Community in the Time of Social Distancing.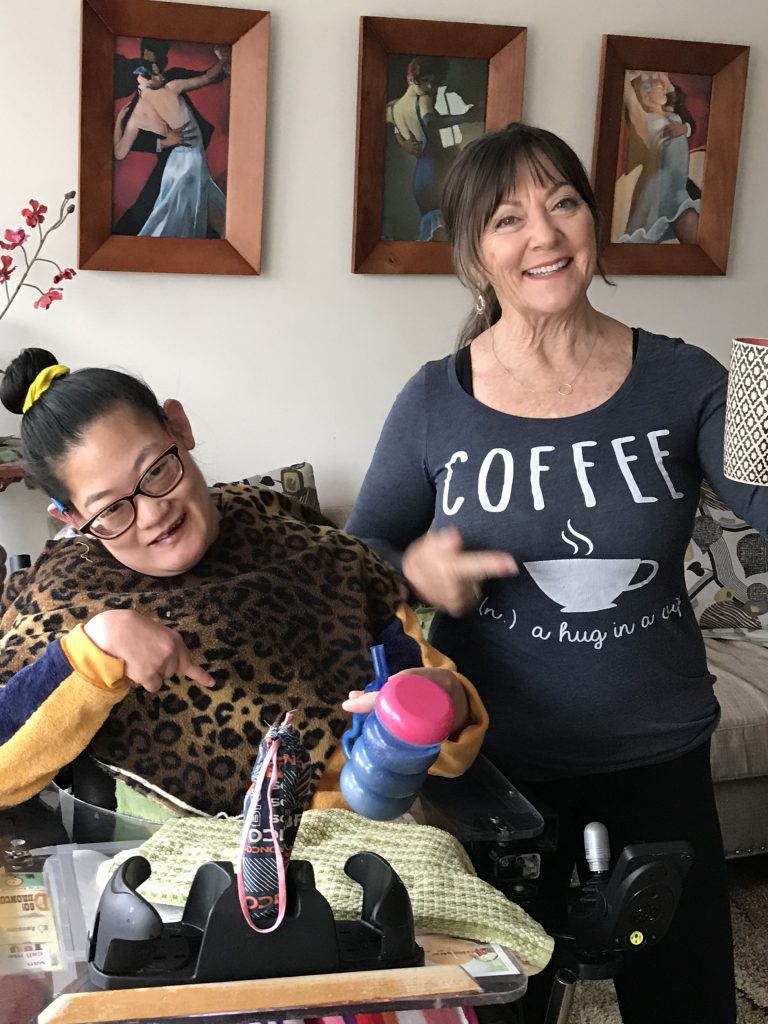 Mikelle looks longing out our second-story window reminiscing about the days when her routine included a trip down the street to the neighborhood coffee shop. There she gets her people and caffeine fix. This is her well-loved routine. Pablos in the morning, perhaps, a Starbucks in the evening.
Then, there is the bank, the grocery store where she is considered a bit of a celebrity. These connections, the laughter exchanged, the hugs shared are part and parcel to Mikelle's sense of community. In many ways, it is essential to her well-being.
All that stopped on March 16th, when our state cautioned us about going out to coffee shops, bars and restaurants, grocery stores, and even Target!
We knew things were changing quickly when the St. Patrick's Day Parade, one of the largest in the country, was canceled. The following Tuesday, Colorado Governor Polis and Denver's Mayor Hancock placed a "stay at home" order. No more trips to the grocery store for Mikelle or for me. Mikelle's team, young and healthy, now shop for us. Coffee is now at home. Meetings with Gretchen, Mikelle's, and assistive technology expert are now held on Zoom.
Walks in our neighborhood park are tricky as that has become the most populated part of the city. Fortunately, we have found a few parks further away from home, places that no one has "discovered." Coffee visits and community outings have been replaced by painting and card parties with her team. Bracelet making helps keep her business mind working, but sales have vanished on a March wind.

Our goals have changed.

We are focused on keeping everyone healthy. Our emphasis is on disinfecting everything. Mikelle's team walks in the door and straight to the sink to wash their hands. Laundry, which used to be a mindless task, now feels like we are walking into the community laundry room filled with germs. Handwashing happens many times during the day. Our primary goal is to keep everyone healthy.

Our secondary goal is to keep everyone happy and connected. I am sure this will evolve as we continue into April, and a new routine begins to take root. Right now, we play happy music, watch lots of Gilmore Girls, and create special moments. Our ambition and drive have mellowed, revealing an inner calm. In part, because we limit our exposure to the news cycle is limited to what we need to know.

Our goal is to stay connected with each other and focus on what really is important.

Be well and stay safe and keep "shining beautiful'!
For more our of thoughts on this listen to our podcast.
https://theshiningbeautifulseries.libsyn.com/community-building-in-the-time-of-social-distancing