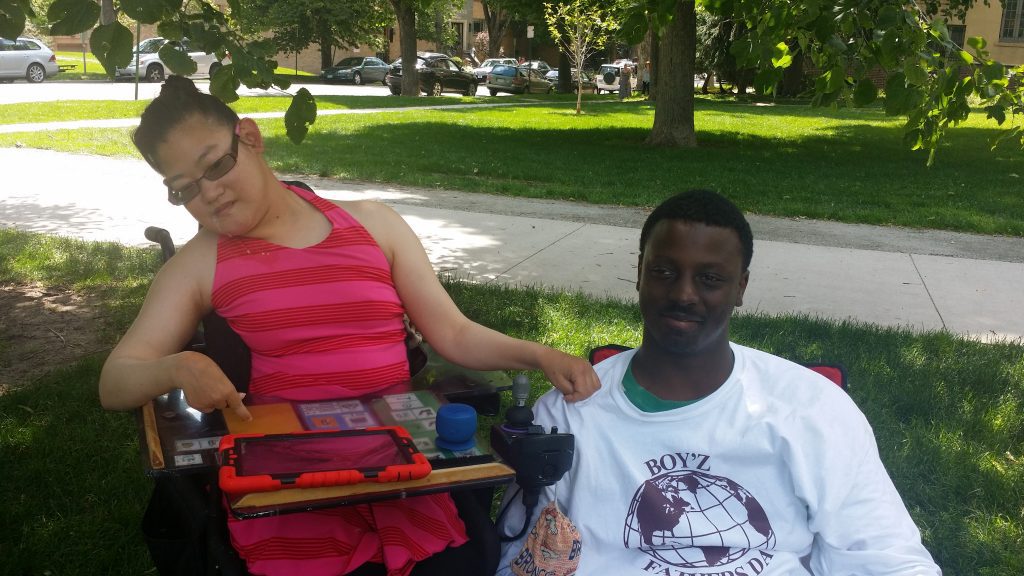 Fifteen years ago, a thoughtful high school teacher introduced Mikelle Learned and Jerome Stewart, she had a hunch these two might become the best of friends. She was right.
Jerome played football, ran track and was a well-liked senior at East High School. He, like Mikelle, was a recent transfer student from another high school.
When they met, something clicked. It was like they had known each other for lifetimes–old souls reunited, or so it felt.
What no one can deny is the magic of their enduring and endearing friendship. Anyone who has seen these two laugh at their inside jokes, hold each other accountable for being more responsible, more goal driven or just more relaxed, finds themselves admiring these two and wishing they had a friendship like theirs.
When the world no longer makes sense to me, when people do horrible things to each other, I find solace in hanging out in the presence of a loving friendship that has lasted over fifteen years now.
Enjoy listening to this delightful podcast celebrating true love.
https://theshiningbeautifulseries.libsyn.com/telling-your-story-works-check-out-why