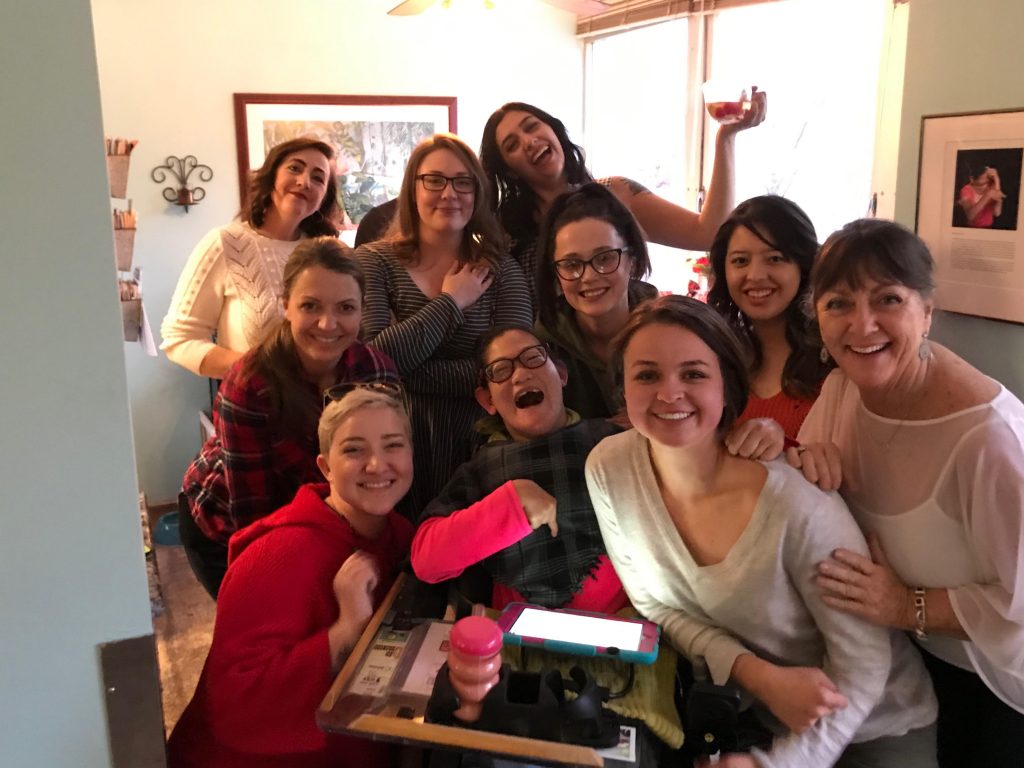 Many of you, who came of age in the 1970s like me, remember being inspired by a television commercial. It was a Coca Cola commercial, where a lighted candle appears on the screen, and we see a young, beautiful woman singing, "I'd Like the World to Sing in Perfect Harmony," the camera pans out. We see people from around the world standing on a hill in the warm sunshine. They join hands and sing with her in the chorus.

I don't know about you, but that commercial inspired me, branded me in the same way as President John F. Kennedy's inaugural speech. "Do not ask what your country can do for you. Ask what you can do for your country."

In the decades since, images of a united world stayed branded in my brain, serving as a bit of a guiding star. I am sure it was not just the commercial, but the times that were changing in terms of civil rights, the women's movement, and global expansion.
The same vision became realized in the form of Mikelle's bi-yearly celebrations, a world united. The 2019 Shining Beautiful Holiday Party was no exception. On a Sunday afternoon, from 2:00-6:00 PM, as white tapered candles burned brightly, lights on the Christmas tree sparkled, the room hummed with clicks and whirs, rubber tires gripped the new blush rug in the living room.

In the kitchen, long-time friend Jerome, and Taylor's beau, Jay cooked dinner. They joked, talked football, and the new Star Wars movie as they monitored the flank steak marinated in chimichurri sauce broiling in the oven, next to the garlic and parmesan cheese wings.
At the high top kitchen table, Danika and Salena added to the fruit other dishes, Mary Ann and Mo laid out croissant wrapped tomato and basil pastries. Taylor sat with them, cracking open the bottles of wine and sparkling cider. From every corner of the room, laughter and joy.
Twenty friends gathered at the kitchen table at Mikelle's home. Some have been coming for years, and others were new to the yearly sojourn to pay homage to the Divine Ms. M.
I sat in the corner in my wicker and wood plantation chair, tucked a strand of hair behind my ear, straightened my blouse, sipped a glass of wine, and listened to the laughter as it echoed through this happy day. Guests moved in harmony. Together, her community orchestrated this delightful holiday feast. I was simply the conductor. It was a moment when strife disappeared, pain evaporated, and the world sang in perfect harmony.
May your holiday sing harmony to your heart's content this holiday season.