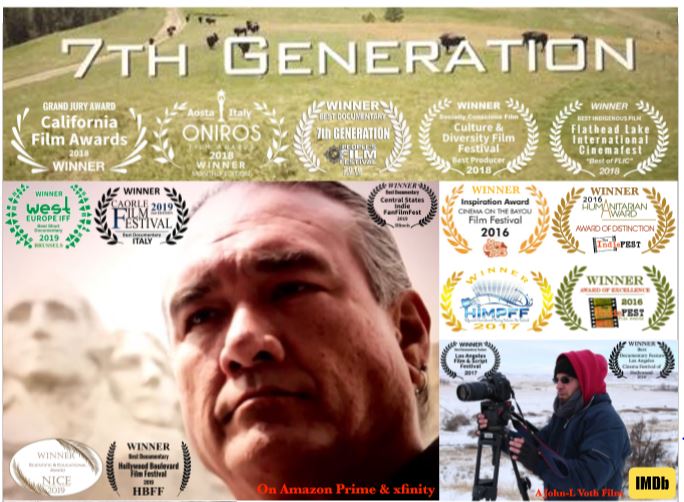 Recently, Mikelle and I had the honor of interviewing Jim Warne, film producer of the documentary, 7th Generation.
I met Jim at the Washington Initiative on Supported Employment annual Community Summit last June. She attended is a powerful session on disability, the importance of community and tradition and learned more about the terrible trail of tears and tragedy Native Americans experienced in this country.
Jim and I stayed in touch discussing Mikelle's unique perspective as a non-verbal podcaster using an iPad to build community overcoming low expectations and significant barriers to education and her interest in interviewing Jim.
In preparation for Jim's interview this month, Katherine and Mikelle watched the 7th Generation on Amazon Prime. https://www.amazon.com/7th-Generation-Jim-Warne/dp/B07BFW55R1
This poignant movie captures the largely unknown history of Jim's tribe and the tragic history they endured. It also was seeded with hope for the healing of the wounds experienced in prior generations. Black Elk predicted the 7th Generation is when the healing would begin.
Jim Warne is the Community Engagement Director at the Center for Disabilities at the University of South Dakota. Enjoy our interview with this award-winning film director and advocate.
https://theshiningbeautifulseries.libsyn.com/disability-inclusion-and-community-from-a-native-american-perspective