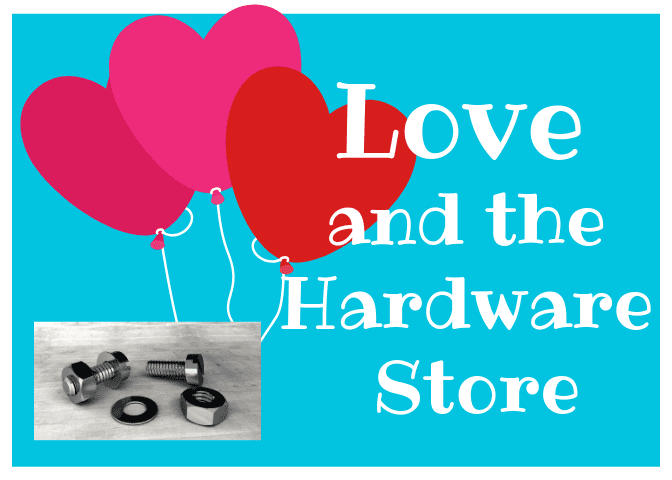 Today was one of those mornings. An early and challenging workout at the Crossfit gym, followed by my appealing but frustrating writing class and then, back to Mikelle's to help her with her blog and another few hours of a steep learning curve as we prepare to launch her podcast.
The day abruptly started at 6:15 AM when I heard Mikelle calling from her bedroom. Whether or not I was ready to start the day was not her concern. Her enthusiasm for the day echoed down the short hallway. She practically leaped into my arms as we began her morning routine of hygiene and breakfast.
As I sipped my hot lemon water, the cats, Ollie and Lily, circled my feet and howled like they had not eaten in weeks. I reached for a spoon in the kitchen drawer but found none. The dishwasher was full, and the dishes were dirty, we forgot to run it the night before. Somewhere in the morning chaos, I managed to get dressed. Liz, a member or Mikelle's team, arrived to spend the morning with her at 7:00 AM. I rushed out the door at 7:16 AM, and at 7:24 AM realized I forgot my phone.
Don't worry about it. I told myself. Pick it up after class.
I began the new year with an urge to tease the clock and stretch out my mature years while getting the most enjoyment possible. Being in shape seems like a heck of a good idea in my forever young campaign. As my great Aunt Bernice used to say, "It is better to wear out than rust out." She lived to be 94. My mother is celebrating her 90th next month.
"Better get moving," I told myself.
Of course, I tried to talk myself out of this new commitment wondering where would I find the time, then I realized at my age, the clock is already ticking. Besides, if I hoped for Mikelle to continue to grow in her life, I needed growth in my own life. So she and I made a deal. I worked out, and she challenged herself to re-energize her small business by continuing to expand her use of technology, hence starting a podcast.
Some of you may be wondering why I chose to go to a weight lifting class. In part, it was peer pressure. My son, Kasey had been after me for some time to try it. I thought he was crazy. Only when my fourteen-year-old grandson Jack started working out at a local gym, I began to think about it. One fortuitous day, Kasey asked me to pick him up at the gym. I arrived early to watch him work out. For me, weight lifting, in this case, Olympic lifting (aka known as Oly) seemed logical. After all, there are days being a mom in the world of special needs means balancing and lifting the occasional heavy load. My youth has resurrected itself in ways I once thought unimaginable. My new exercise routine has aided in my re-discovery not only of my emotional strength but my physical endurance, too. Parenting a special needs parent and caregiver requires stamina. Besides, being fit is an appealing way to live life.
Today, just two weeks into my newest program to accelerate my might, I PR'd (a term used to describe when you reach a personal record in a specific lift with a previously unreached weight). My PR this morning was lifting fifty-five pounds doing clean and jerks, followed by a squat, followed by overhead lifts and handstands. Keep in mind, when I started working out over a year ago, I couldn't perform any of these moves.
It was a great work out, but now onto writing class — first, my phone. I needed to run back to the house and pick it up. However, traffic on 6th Ave let me down as it moved slower than grains of sand dripping through an asphalt funnel. Snowflakes fell heavy and thick, the roads went from black to white and the seconds turned into minutes. For some reason unknown to me, the Colorado Department of Transportation (CDOT) decided to block off two lanes of traffic on the 6th Avenue bridge crossing Speer Boulevard. Now five lanes were shoved down into three on this snowy day. An annoying reality began to set in, and I might be late to writing class. My writing teacher frowns upon tardiness.
I was finally freed from traffic as I turned on to our street and pulled up to the loading zone in front of our condo. I parked the car, jumped out into the frigid air, pushed the security code into the box, listened for the electronic beep signaling it was unlocked and opened the large glass door. I rushed through the lobby, glanced at the red numbers above the doors indicating it was perched up on the 7th floor. I decided to take the stairs sprinting up two steps at a time. I felt the heaviness of my workout, my legs tight and swollen. I burst into our condo to find Mikelle and Liz chilling out in front of the TV enjoying the latest episode of The Bachelor. I had exploded into their mellow. They both looked up at me, startled to see me return so early.
"Sorry, ladies! Forgot my phone." I huffed as I walked down the hallway to my bedroom. Ollie and Lily, both curled up taking a cat nap, looked up at my intrusion. A quick pat on each of their heads and I grab my phone ready to run back to the car when Liz announces, "Hey, Katherine. Mikelle kind of hit the wall hard with her wheelchair. One of the screws broke on her control box." I looked at her chair, the control box dangled on the one remaining screw. Mikelle's eyes widened, her brow furrowed as she watched my face. I am her miracle worker. I am to transform an undrivable wheelchair into a limping, if not wholly functional, vehicle.
"Did you look for another screw in the toolbox, Liz?" I asked.
"Yep. I didn't see one." She replied.
"Let me see the broken screw, please." Liz reached out for the fragmented remains on the coffee table and handed it to me.
Mikelle lets out a holler. She points to the drooping control box. Her eyes big, her lower lip jutting out, and her head nodding defiantly. I read her expressions. "Fix this now!" She says without words.
" Okay, here's what we can do." I examine the broken screw. The head has broken off, but the nut is still firmly in place. "Okay, girls we are going to MacGyver it."
"Liz, your job is to look for another nut to screw on the back end, and that should hold it for today. I'll stop by the hardware store and get some more screws on my way home."
Mikelle taps her wrist. Her eyes are filled with determination as she stares me down. In her quiet language, she is asking me when I will be home.
I say, "This afternoon."
She then points down to her control box, not blinking for flinching. I get the message. "Don't come home without the screws."
I reach for the door, bolting down the stairs and into my waiting SUV with excellent off-road tires. The traffic on 8th Avenue has slowed down to a crawl. The snow continues to pile up. I turn the ignition and the wipers spring to life as the clock blinks away. I remember to deduct 5 minutes off the timer I set hoping it'll help me to be on time. I had nine minutes to do a 20-minute drive in the snow. To make things more challenging, I hadn't even had my morning coffee, just half of a protein bar. My stomach growled.
I started the car, put it into gear and moved around the corner onto Washington Street. The roads were starting to get slick. I crossed over Speer Boulevard to the West Washington Park neighborhood where the streets are peppered with stop signs. From here, it is a straight shot to the highway. The snow continued to pile up on the road as I approached the stop sign on the corner of Cedar and Washington near the middle school. I slowed to a stop, my tires gripped the pavement and slid a bit on the snow. A white sedan barely stopped on the opposite corner practically ran the stop sign propelling itself in front of me.
I thought to myself, 'She isn't from here. She must be from California."
I kept going. The drive was snail-like. Even so, some driver's didn't get the memo that it was snowing. As I approached I-25 crawling down the road, another white car acted as if they lived somewhere where it didn't snow, doing a rolling stop at her sign assuming I had a stop. I did not. She pulled out in front of me daring me to stop. I slammed on the brakes swerved to the right, barely missing her and the curb. I held my breath as I watched her tail lights pass by, then took an exhaled and whispered to myself, "She must be from California."
I relaxed my grip on the steering wheel and sent out a thank you to the universe for more breaths to come. It isn't easy to pursue the things we want in our lives. There are plenty of chances as a caregiver and parent of someone with a disAbility not to seek opportunities to grow and expand our capacity for living. When those thoughts creep into our minds, which they will ask yourself, "What am I teaching my children and loved ones?"
Could the lesson be that there is never enough time to do what you love to do?
Will I never get to do the things I love?
Someone else always comes first.
Do I have the money?
Don't worry, honey, just put your dreams on hold.
These aren't the lessons we want to them to learn. Sometimes, we need to look at our children for examples of courage and perseverance. Every day, I admire Mikelle and her courage to strive for what she wants. The simplest of things are difficult for her. She carries on. Today, what she wants is simple–a working wheelchair. And she will get it. I head to the hardware store.