Guest Blog Post by Katie Grange
February is the month of love.  Can a single special needs mom find love? Katie and I have shared many cups of coffee talking about this important aspect of life.  Her story is riveting.  I know her story will capture your heart and inspire you to believe in your own dreams.
This blog post is the first in a series of three.
"Baby I'm-a want you… Baby I'm-a need you…"
 Remember the 70's pop band Bread?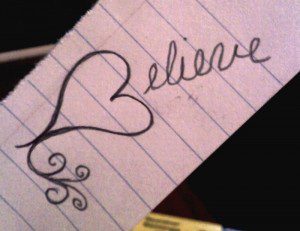 This song changed mine. Imagine watching the Hallmark Channel's Valentine's Day TV special about Aspen, Colorado and hearing this song as a young girl and falling in love. In love with the idyllic dream of romantic relationships with hip-looking couples walking together in the snow, holding hands with their honey, skiing on fresh powder, climbing mountains and living happily ever after in a heavenly place called Aspen. The show left an asteroid sized dent in my psyche, changing the course of my life. Years later, I moved to Aspen in search of that exact dream–and found it.
I skied, fell in love and married my tennis instructor. Life was good. I was living my vision of paradise until the day my world changed and so did the music.
Life can change in a minute, spinning out of control. Small things have the power to change everything.  For me, it was a small kernel of popcorn that changed everything.
On a beautiful day in a mountain valley, my tiny 17 month old son, choked on a kernel of popcorn. Up until then, he walked, talked, swam and could actually hit a backhand with a tennis racket. Within minutes he had no speech, ambulation, ability to eat or do anything for himself.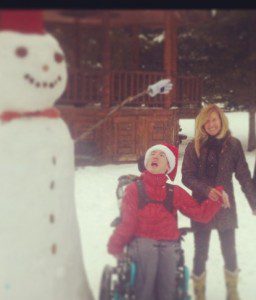 As any special needs mother knows—it wasn't long before 110% of my time became devoted to helping my child. Then, poof! There went my marriage.
I sought support from my friends.  But, the response I received surprised me. One recently divorced friend, also with a young son, and I confided in each other.  I wondered what the future would hold for our love lives.
 She replied back.  "A single mother of a significantly challenged child…  Who would want a relationship with her?"
If she couldn't find a relationship, how could I? Certain she would never find someone who wanted to share life with her and her son, she made sure to let me know I would fair much worse—just because I had a special needs son.
I wondered, "Is she right?"
You can read Part Two on February 19th.

Katie Grange is the parent of Max Grange, a young adult with significant disabilities who lives life to the fullest in his community of Snowmass Village, Colorado. Katie can be contacted at kmgrange@gmail.com or visit her website at www.katiegrange.com and www.katiegrangeconnects.com