Dropping in after day 2 of our Community Summit at Ellenburg, where we are speaking on engaging the community and connecting those with developmental disabilities. We are so lucky to have a fantastic community that allows us to lead by example, showing ourselves and others every day how to empower those with disabilities to lead extraordinary lives. As the Community Summit states, we
"bring together individuals committed to building inclusive communities rich with people participating as neighbors, co-workers, friends, family members, and citizens."
Check out the hundreds of attendees, and our new friends, holding up our Shining Beautiful postcards, custom made for the event!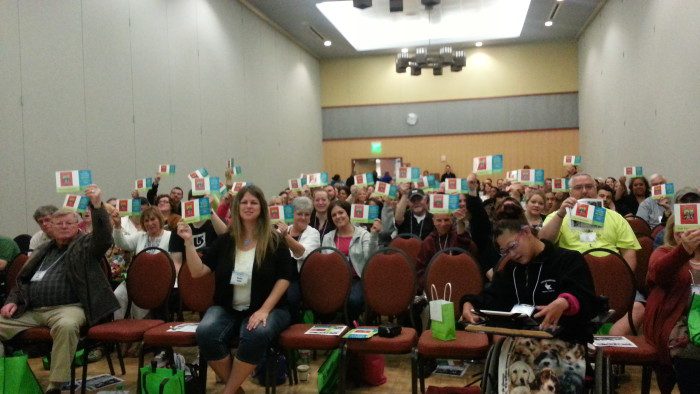 Watch our fancy Prezi presentation that we presented today, sign up for our free webinar, and check out our published book on sale in celebration of the event!
We are having so much fun connecting with new people, and hope to connect with you soon too!