By Taylor Mason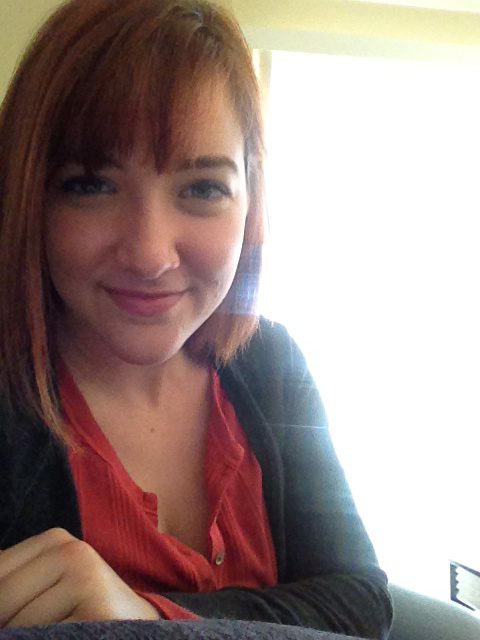 I, like most of Mikelle's "roomies", saw her ad on Craigs
list and was intrigued. What it said was that I could live in a pretty room, in a nice condo, in a great location, rent-free for six months. All I had to do was live with, and take care of part time, a physically handicapped young woman. A smart, energetic, happy, physically handicapped, young woman. DisAbled, because she is so much more able than dis.
I'd been in Denver looking for a job and a place to live for a couple of weeks already. My time was running out and I was spending every day in a cafe or coffee shop scouring LinkedIn and Craigslist, looking mainly for editing and writing jobs. I was totally focused on acquiring everything I needed to move here from Florida as soon as humanly possible. I'd answered Katherine's add on a whim. I read it over and thought to myself, "I could do that." So I applied. I never dreamed it would lead to the fulfillment of my goal to move to Denver, CO ASAP.
The process of exchanging emails and phone calls with Katherine and Mikelle took only a few days and before I knew it we were sitting together in their kitchen, interviewing. I'd lurked on their website (https://theshiningbeautifulseries.com/ ) beforehand so I thought I had an idea of what meeting Mikelle would be like. She exceeded my expectations. Mikelle's exuberance, determination, and all over joy was captivating.
Later on, as I waited to hear back, I realized that I wasn't nervous or scared. I was certainly anxious but as a survivor of higher education I knew how to deal with that. Truth be told, more than anything, I was hopeful. I felt a good connection with Mikelle and a sense of rightness had settled over me. When they did get back to me two days later, it was easy for me to accept their offer because I'd already decided.
Choosing to leave my family and friends in Florida was hard but I trusted my gut and my gut said, "Go with Mikelle!" Luckily I was not without friends in Denver. My awesome, big brother already lives here and his support helped me more than he even knows. Mikelle and Katherine made my transition very easy and settling in went smoothly.
I've lived with Mikelle for three weeks now and I have never once in those three weeks regretted my decision. Every day Mikelle and I become a little closer as friends and I learn a little more about what it's like to assist her. Some days we're so like-minded it's scary. Other days we can't seem to get it together. This is all totally normal for roommates, I would know, I've had enough of them!
I'm happy to report that I am flourishing here. Mikelle's friendship and sense of humor, Katherine's kindness and encouragement, my own positivity and learning have all made me feel right at home here. There's still some adjusting to do but when so many changes occur in such a short time that's to be expected. For now I'll continue to bond with Mikelle and our sisterly love for each other will only grow. I've been doing some editing for Katherine and I'm excited to see where that will take me. If you've been reading the blog lately than you'll have seen some of my handiwork. I hope to be involved in much more of the website work and perhaps Mikelle's next book!