Posted by Adriana Carlson Pogar
Note: Adriana has been a big part of creating our new book, Shining Beautiful. Additionally, Adriana She is a former roommate of Mikelle's and is featured in this edition of our series.
The most beautiful thing for me  is holding my daughter as she sleeps on my lap. Watching her breath in and out. Kissing her pink, pouty lips and her flushed cheeks.  Praying for her, loving her, wishing that the world will treat her with kindness, I find the beauty of being a parent.
I have joined the ranks, the ranks of billions who just want the best for their beloved young blood.
I think of my own mom. Sitting in a hospital next to my brother. Praying over him, loving him, and wishing that the world will treat him well. He lost his legs in Afghanistan. Stepped on and IED.
The Marines flew him to Germany, then on to Maryland. My mother waited three days to hear from him, during which, she didn't know if he realized what had happened. She didn't sleep and barely ate. It wasn't until he called her from Germany that she was able to breathe normally–again.
He knew that the blast happened, he knew that he lost his legs, "It's not worse, it's just different now." He told her.  Just hearing those words, knowing that he accepted his new lifestyle and body relieved my mom.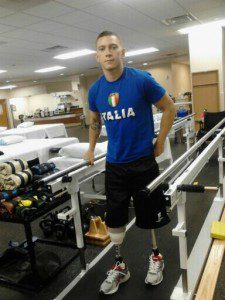 We all love our children. When life throws challenges their way it's a relief to see them accept it and face it head on instead of dealing with it through bitterness and resentment.
As  parents, what can we do besides praying, loving, and wishing?  Could we be good models of accepting life's challenges? Deciding that we will make the best of what life deals us? Instead of resenting financial loss, personal injury, or failed relationships we can learn from them, move on and grow.
It was through deaf ears that Beethoven composed five of his symphonies, it was on welfare that J.K. Rowling wrote Harry Potter, it was after five failed businesses when Henry Ford started the Ford Motor Company, and it was after a newspaper editor fired Walt Disney because, "he lacked imagination and had no good ideas," that he came up with the concept of Mickey Mouse, and the rest is history.
When facing challenges, there is no correct formula. There is no quick-fix easy way out. There is only acceptance and moving on. There is only determination to not be confined by your situation, but to live a full life.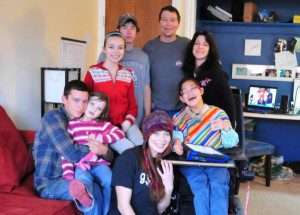 I look at my daughter and hope that when obstacles come my way I show her hope, love and determination.